CHECK OUT OUR SELECTION OF TUMBLERS,
GLASSES AND CUPS!
All prices below are for one-color logo imprinted in one location on product.
16 Oz Stainless Steel Unity Tumblers
Colors: Stainless Steel with Pink, Lime, Blue, Black, Purple, and Red Trim
Minimum Quantity: 150
$5.16 Ea. + $49.99 Set-Up
Personalized 16 Oz Jewel Stadium Cups
Colors: Amethyst, Diamond, Emerald, Ruby, Sapphire and Tangerine.
Minimum Quantity: 125
$0.82 Ea. + $34.99 Set-Up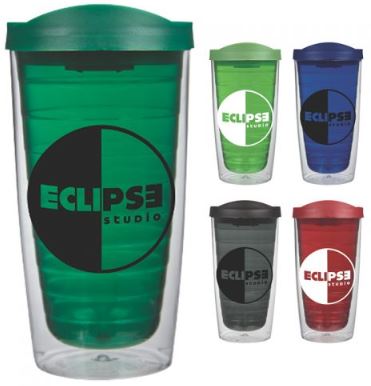 Promotional 15 Oz Cruiser Tumblers
Colors: Blue, Dark Green, Lime, Red, Smoke.
All with matching lid.
Minimum Quantity: 96
$4.90 Ea. + $49.99 Set-Up
9 Oz Stemless Wine Glasses
Color: Clear
Minimum Quantity: 36
$2.00 Ea. + $34.99 Set-Up